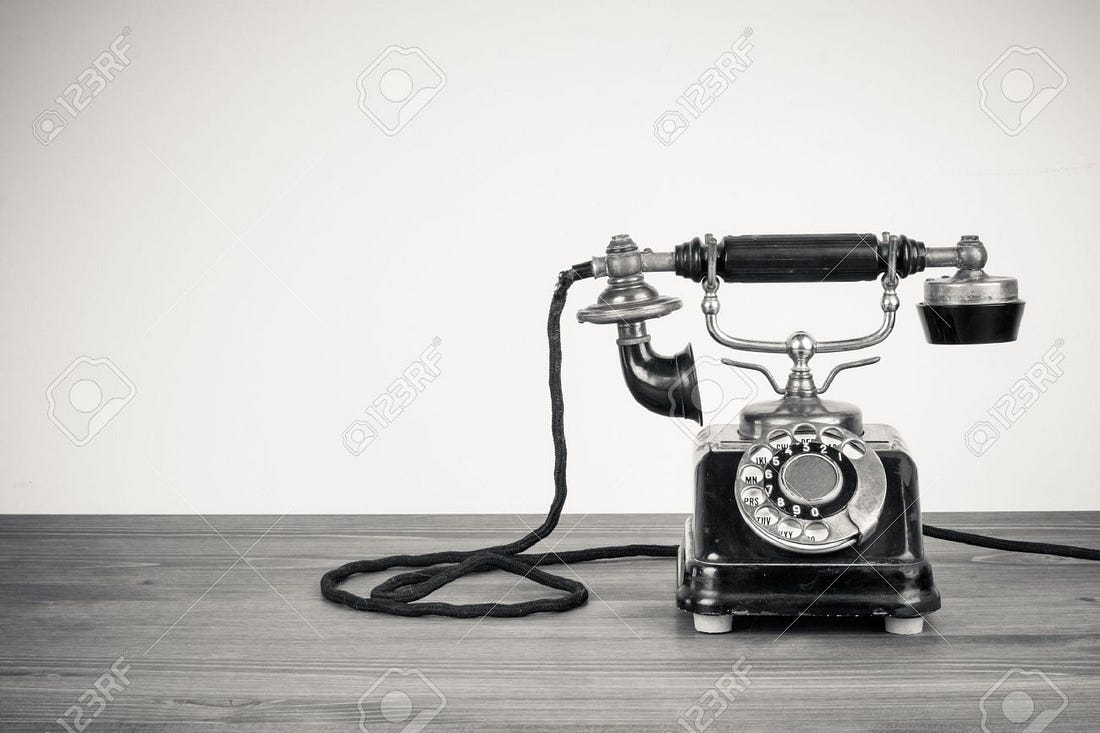 In the last hours of 2018—or, if you're elsewhere in the world, the early hours of 2019— we're pinging you with a reflection on the plethora of pings. Happy New Year!
YL: A couple weeks ago, I found myself in a karaoke bar in Beijing, belting Carly Rae Jepsen's 2012 hit "Call Me Maybe," which I've always adored for its perfect blend of the coy and vulnerable (Hey, I just met you, and this is crazy/but here's my number, so call me maybe.) That night however, I found myself thinking — yes Carly, you are crazy because who on earth would actually call a crush that they'd just met, these days?
Nobody calls in 2018, Carly. There are endless forms of communication that we can deploy to get somebody's attention, much more efficient and tech-savvy than the archaic act of picking up the phone to call somebody. We text, like, comment, snap-streak, direct-message. Get with the times, Carly.
I've learned recently that we can also "ping." For those not yet well-versed in the lingo, a "ping" is a virtual poke, typically sent as a reminder followed by chirpy exclamation point. I'll ping you when I'm ready! Ping me if you have any questions! Originally referring to the sonar communication between submarines (one submarine will ping another, which will in turn echo back a ping to indicate its presence,) the ping has wheedled its way into the everyday lingo of young, corporate, start-ups. I'm not on Slack and I don't work in the Bay Area, but if I did either, my days, I imagined would resound with a cacophony of pings.
Like a gentle nudge, or the ringing of a miniature bell, the ping is casual, playful and low-stakes. You can do it anytime, anywhere. Ping me if you need anything at all! It suggests low commitment and infinite accessibility — the two pillars of digital communication in the 21st century. How much easier would it be for Carly's Rae Jepsen's crush to just ping her? Armed with the rapid-fire ping, crush can play coy without the vulnerability. I have a theory: perhaps if Carly had titled her track "Ping me, maybe," or "Snap me, maybe" or even, "slide into my DMs, maybe," she wouldn't have had faded from the public eye so quickly — a one-hit wonder relegated to ash heap of karaoke bar nostalgia.
Look, I'm not the kind of person who's gonna mourn the lost, prelapsarian days before the smartphone existed. I'm not a luddite; I'll indulge in the ping. But I have to admit, I do miss the good, old-fashioned call. I miss postcards sent from afar and miss long, hand-written letters full of feels. If the ping is a light poke to the shoulder, the long, hand-written letter — unabashedly vulnerable and sent into the world with no expectation of response — is like a deep-tissue back-massage, delivered by hand with love and care.
And I'm definitely a back-massage kind of person — the kind of person who, having just met you, might just write a long letter full of feels to you, maybe.
SH: I first learned about the possibility of "pinging" someone when my successful, business-savvy friend told me she would "ping" an editor to remind him about my long-ignored email. It felt like a revelation of sorts, or at least a window into a different world: one in which you can just ping someone important, like it's no big deal, just ringing a gentle, efficient bell that gets their attention.
I am personally an email-agonizer. There is nothing that intimidates me more than trying to write the perfect three-line note to someone important. I regularly put off emails because writing good ones is for me no small feat. I'm jealous of people who can communicate so casually and effectively in the weird world of workplace-email that it's a simple ping. Email sent, life continues. How nice would that be?
But there's a part of me--the same part, maybe, that hates Gmail's suggested replies and "nudges"--that doesn't want to embrace the ping. To ping someone seems akin to sending them a notification, a routine communication that in its efficiency and brevity is almost divorced from human language: "Got it, thanks!" or "Just following up on this!" These phrases, functionally meaningless outside of the email-world, increasingly dominate my inbox and outbox. I know it often makes my life and others' simpler, but I can't help feel a little sad about the automation of our digital communication and our own increasing sense that we must ping, ping, ping, ping.
Reading and Writing:
YL: I wrote three totally unrelated pieces — this non-fiction essay (from my college creative writing thesis) on the Taiwanese garbage trucks for Off Assignment, this review of the doc "People's Republic of Desire" in The Economist, and this report on the rise of Shanghai's biopharmaceutical hubs for STAT News. Reading Sarah Ruhl and Max Ritvo's beautiful collection "Letters from Max: A Book of Friendship" (long letters full of feels! The first time I cried reading about soup) and "Composition and Sustainability: Teaching for a Threatened Generation," a thoughtful guide to writing pedagogy lent by equally thoughtful high-school English teacher Mr. Peterson.

SH: I wrote a piece about being scammed for Popula, and another about mulled wine that's really a meditation on all my friends breaking up. I wrote for the Atlantic about my favorite, and least favorite, not-really-obsolete technology: the fax machine. And for The New Yorker, I wrote this weird little dispatch about why people are stacking so many stones, and how social media can have surprisingly planetary impacts. I read The Golden State by Lydia Kiesling, and I was very, very glad that I did.